Global confirmed cases hit a new one-day high, accumulating nearly 9 million cases
Global confirmed cases hit a new one-day high, accumulating nearly 9 million cases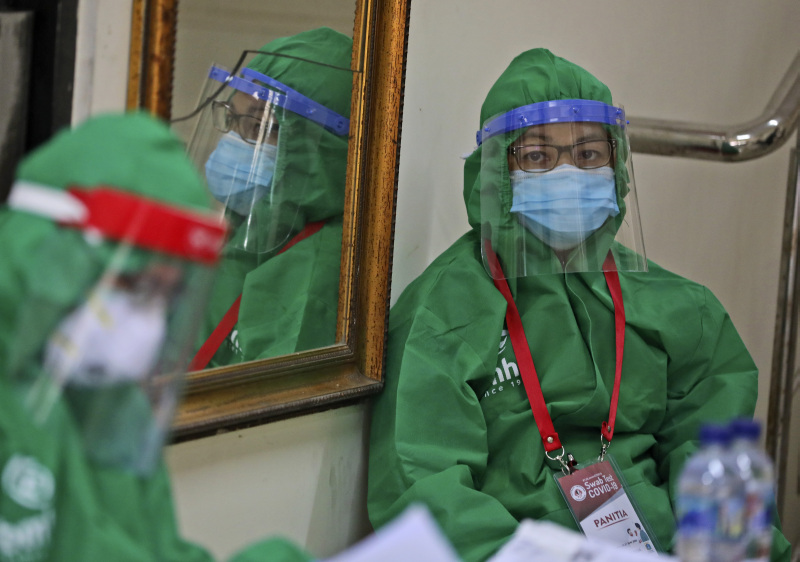 According to the World Health Organization, there have been more than 180,000 new coronavirus confirmed cases in the world in the past day, which is a new one-day high. Among them, more than 116,000 have been diagnosed in North and South America.
More than 8.92 million people have been infected globally, and more than 460,000 have died.
The United States is still the country with the most cumulative cases, with 2.27 million diagnosed. The number of single-day diagnoses in multiple states across the United States has reached a new high in recent days. Among them, 4515 people were diagnosed in California on Sunday, the most since the outbreak, and Los Angeles County accounted for 47% of the state's cases. Missouri has 397 new cases, and Oklahoma has 478 more people diagnosed, which is also a record high.
The report said that the cumulative number of cases in the United States has increased by 15% in the past two weeks, and the cases in 18 states are rising. Among them, the number of single-day diagnoses in 7 states reached a new high on the local Saturday.
The epidemic in Brazil continues to be severe. More than 600 patients died in the past day. The cumulative number of deaths exceeded 50,000. More than 17,000 people were diagnosed in a single day. More than 1.08 million cases were diagnosed. The number of diagnoses and deaths is the second largest in the world. Second only to the United States.
India has also newly diagnosed more than 15,000 people, setting a new high for a single day, and cumulatively more than 410,000 people have contracted diseases.
Spain's state of emergency, promulgated in response to the new pneumonia epidemic, officially ended today after three months. 47 million people across the country can move freely, but they must still wear masks in public places where they cannot maintain social distance. To date, Spain has more than 246,000 confirmed cases and more than 28,000 deaths. It is one of the most severe countries in Europe.